Our Experts
Kamil Słomka
Data Architect and Tech Leader at Elitmind.
Kamil has got over 12 years of experience in Data and Business Intelligence solutions built with Microsoft Data Platform: Azure, Power BI and SQL Server. He has been responsible for design and implementation of many reporting & analytics, data warehouse and post-merger integration projects, which were delivered for several biggest banks in Poland, european and global enterprises from production, technology and energy sectors.
Kamil has been speaker at several conferences in Poland (e.g. SQLDay, SQLSaturday). Trainer of Power BI and tabular modeling. He is a fan of smart work and creative problem solving. Enjoys writing DAX code and playing squash.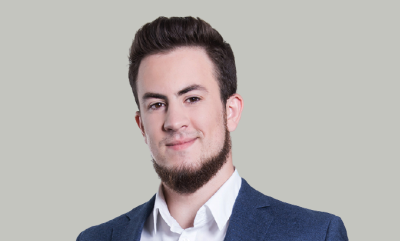 Jakub Jagosz
Business & System Analyst
Business Analyst at Elitmind with experience in multiple industries such as aerospace, robotics, fashion, retail. Certified expert in Microsoft solutions in the field of Management and Data Analysis.
Passionate about creating solutions using the Power BI platform – from simple one-page reports to complex applications. For many years an enthusiast of both the latest technologies and economics and business.
Jakub has extensive knowledge of the operation of key areas of enterprises with a specialization in finance and accounting.
Marcin Budzyński
Business Intelligence Consultant
Business Intelligence Consultant at Elitmind. Data geek.
Has over five years long professional experience in Business Intelligence, building small and quite big reporting solutions using Microsoft technologies.
Passionately curious, not afraid of challenges, and continuously developing new skills. Believes that teamwork and communication is the key to the success of every project.
Currently deep diving in Azure.
Sylwia Berent
Business Intelligence Consultant
Sylwia has over six years of experience in creating Business Intelligence solutions.
Currently, she focuses on creating interactive reporting solutions in Power BI, where she uses her experience in the field of collecting business requirements as well as building and maintaining a data warehouse.
Sylwia is constantly looking for better, more efficient solutions and explores effective methods of data visualization.
Barbara Leśniarek
DATA SCIENTIST & BUSINESS INTELLIGENCE CONSULTANT
Elitmind's Data Science and Business Intelligence expert with educational background in Statistics.
She is a Leader of the Team consisting of business analysts and co-founder of one of the pioneer models of detection of fraud in insurance sector.
Participant of numerous projects using innovative data analysis solutions based on leading technologies: Microsoft, Statistica/Statsoft, R, IBM, SAS and SAP.
Speaker at countless business and technical conferences dedicated to the topic of advanced analytics.
Jacek Szczurowski
SENIOR BUSINESS INTELLIGENCE CONSULTANT
Jacek has a 9-year long professional experience in database solutions and data analysis based on the Microsoft platform.
Currently, he is a business solution architect and consultant in the broadly understood area of BI in Elitmind. SQL Day 2018 speaker.
He is strongly focused on teamwork and the quality of provided solutions, as well as on usage of new technologies and the new opportunities that they provide.
Radosław Kępa
ARCHITECT WITH EXCELLENT persuasion skills
Data architect committed customer advisor and co-founder of Elitmind. He conducted multiple projects for the largest Polish and global companies, creating the architecture of solutions – also on behalf of Microsoft Poland.
He has a strong, 16-years long experience in the field of Business Intelligence and database. Speaker at the most important sector-oriented conferences, such as SQL Day or Microsoft Technology Summit. He is also the Co-founder of the Data Community.
Robert Woźniak
ULTIMATE PROBLEM-SOLVER
Data warehouse architecture expert, strategic project leader and co-founder of Elitmind.
He can proudly admit to dozens of projects in various business areas, which he managed or participated as an architect.
Łukasz Żelazko
Business Intelligence Consultant
Business Intelligence Consultant at Elitmind. For over ten years, he has been dealing with everything related to databases in Microsoft technologies. From standardized structures via ETL to data warehouses.
Teamwork enthusiast who adores nicely formatted code that builds up and works the first time correctly. He believes that in the IT industry, you cannot stand still, and you must be up to date with the news.
Recently, Łukasz explores the secrets of Azure.
Andrzej Ermel
Data Science Consultat
Data Science and Business Intelligence Consultant at Elitmind.
Andrzej was involved in analytics projects in companies such as IBM, Atos and PGE for over eight years.
He specializes in delivering data and analytics solutions focused on enabling data-driven decision making in business domains.
He co-led the development of the largest data warehouse solution in the Polish energy sector, as well as one of the first predictive maintenance solution for wind turbines.
Speaker at Data Science Summit in 2019 and 2020.
Małgorzata Langowska
Senior Data & Analytics Consultant · Consulting
Business analyst at Elitmind with 8 years of experience in the area of reporting, both at the operational and strategic level. In his work, he focuses on ensuring that the designed and implemented solutions are both technically efficient and intuitive to use for end users.
Passionate about creating solutions using the Power BI platform. Her professional motto that sums up her passion for data analytics is the saying: "Analysis is not a profession – it's a state of mind".